A Holiday in the Mostviertel Region in Austria
The gently rolling hills and a wild & romantic mountain landscape show the diversity in the Mostviertel region. A region that has written history. The cradle of Austria. Defined by culture, pleasure, and fruit farming. For hiking, biking, golfing...
A holiday in the Mostviertel can be a voyage of discovery. In our region, steeped in history, – called "Ostarrici" in the local language in the year 996 and later the namesake for Austria – culinary treasures and interesting excursion destinations await you. From the Ostarrichi-Kulturhof to the MostBirnHaus to the Seitenstetten Abbey ... the numerous churches, chapels and power spots leave artistic & spiritual impressions.
Be moved by nature. The tranquil hills in our part of Lower Austria are the perfect backdrop for gentle or vigourous exercise in the outdoors. Unforgettable rounds of golf, long Nordic walking or bike tours, motorcycle rides along the Moststraße or pleasure in nature during a pleasant hike. It's your choice.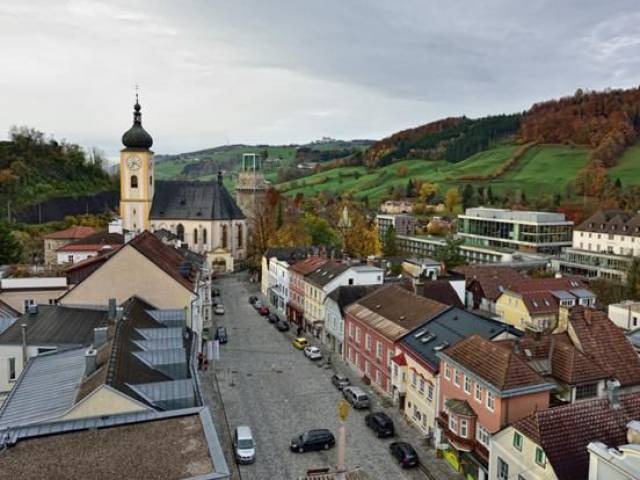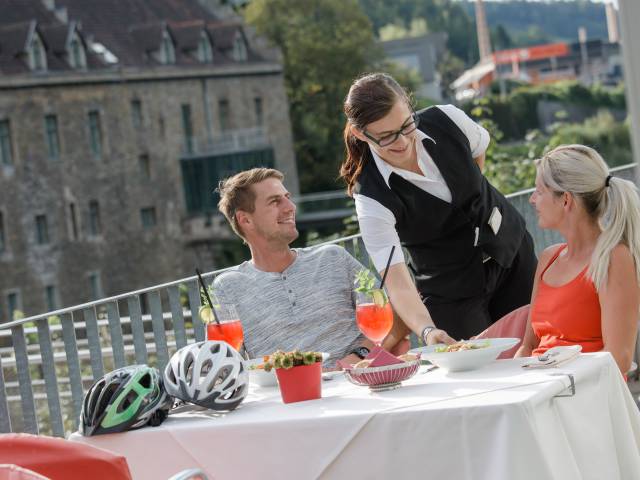 Waidhofen an der Ybbs
Old-town ambience & coffee houses ... a beautiful old town awaits you in Waidhofen an der Ybbs. Marvel at imposing medieval defence towers, Baroque churches, romantic alleys and spacious squares. Enjoy the old-town ambience, the colourful hustle and bustle at the farmer's market and in the exclusive specialty shops. Connoisseurs get their money's worth: cosy guest houses, elegant restaurants and rustic wine taverns entice you with regionally typical specialties and culinary diversity. The coffee houses in the old town, like the Piaty café & pastry shop and the Hartner bakery, entice you to linger and enchant you with hearty and sweet specialties.