Incentives for your team
Fun times to balance out the work. Shared experiences. Events to motivate your employees.
Plan your incentive in the Mostviertel region.
The following incentives are only a small selection of the many possibilities that are available to you for your team building event in the Mostviertel region. We will be happy to provide you with more ideas, telephone +43 7475 521 12-777.
Ask us about a shuttle service for excursion destinations that are farther away. If desired, we can organise the events for you.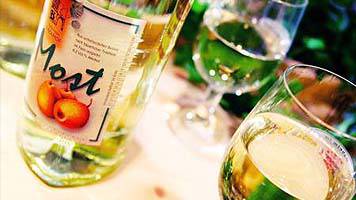 Perry tasting with the Mostbaron, the perry ambassador
A different kind of tasting. Try our high-quality regional drinks with a professional explanation from a real Mostbaron. The title "Mostbaron" is a distinction that is only awarded to selected people from the Mostviertel region. It honours the dedication to the region and the commitment to the fruit wine, perry. And we, your host family the Scheiblauers, are Mostbaron!
Duration: approx. 1 hour
No. of Participants: no limit
Price: € 80,- + Consumption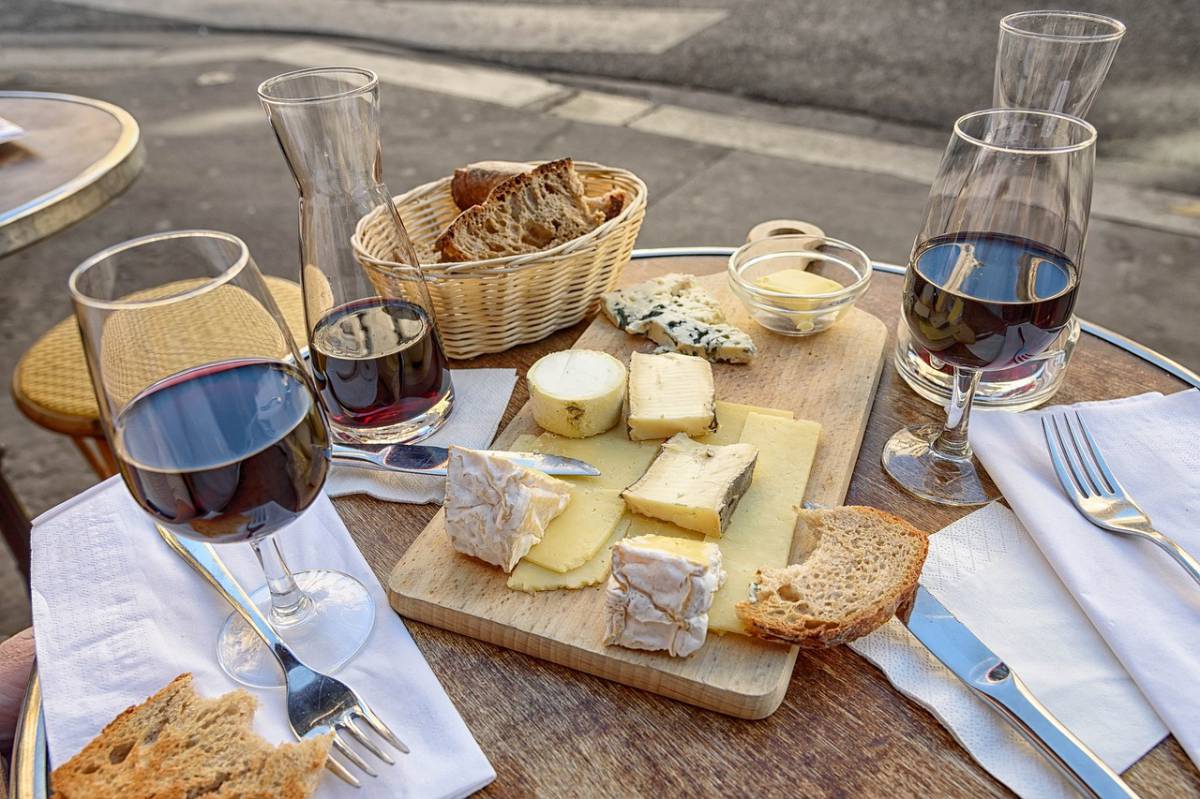 Wine tasting
Regional and international red and white wines. With a cheese selection and nut bread.
Duration: approx. 1 hour
No. of participants: no limit
Price: from € 20.- per person
Variation 1: Wine tasting incl. bread and 5 national wines.
Price per person includes 1/16 l. Price between € 20-30.00 per person
Variation 2: Wine tasting incl. bread, 3 national wines and 2 international wines. From: Italy, Australia or Spain. Price per person includes 1/16 l. Price between € 25.00 and € 35.00 per person. Surcharge € 4.20 for cheese or € 3.20 per person for white bread, olive oil and salt.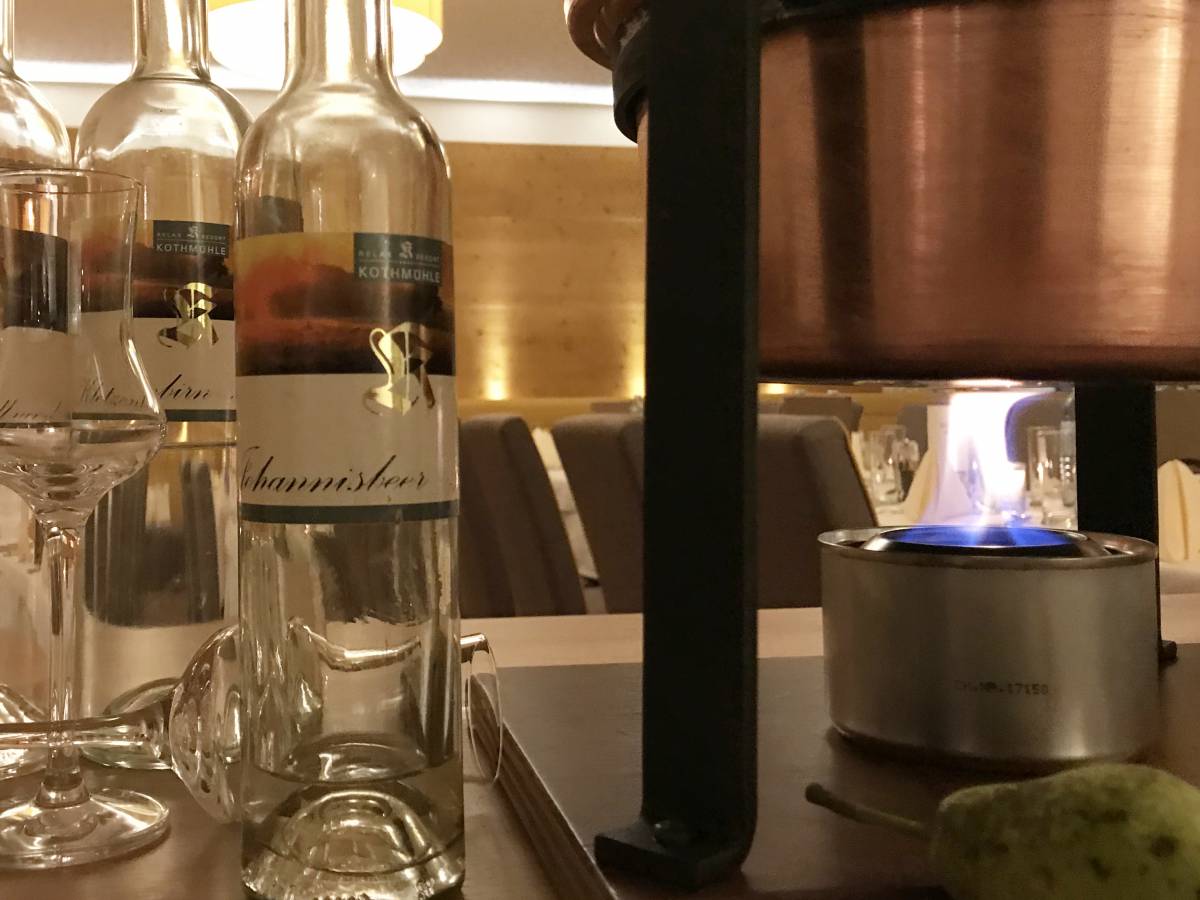 Schnapps distilling at your table
Get an introduction to the secrets of distillation and distil your own schnapps at your table. We promise you an evening of high spirits. With professional instruction you can distil your schnapps as an accompaniment to you 5-course dinner in the RelaxResort Kothmühle. The distilleries fire is lit at the beginning of the meal and the result can be tasted with dessert.
Duration: during dinner
No. of participants: 8-30 people
Price: € 8.00 per person (excluding dinner)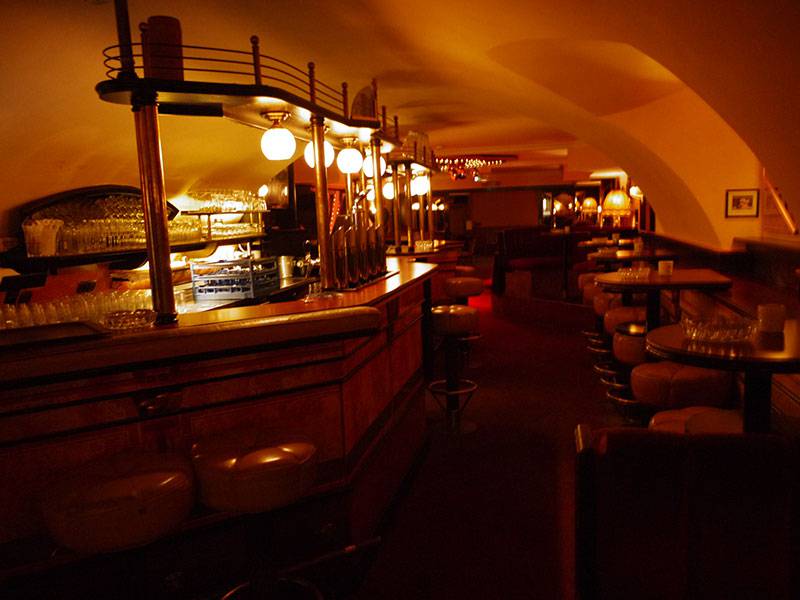 Celebrate in the Retro bar
Celebrate, be sociable ... Book our retro bar exclusively for your seminar participants. Ideal for an evening of networking or just to spend time together. Cosy lounge corners, a dance floor with retro disco lighting ... everything in a 60's style.
Duration: open end
No of participants: max. 120
Minimum sales: € 500.00
Our tip: Karaoke. We can provide a professional karaoke system with more than 2,000 songs in all genres.
Price for karaoke: from € 400.00 for the whole evening.
Archery
Test your marksmanship with an archery course at Mostheurigen Pihringer (approx. 4 km from the RelaxResort Kothmühle).
Duration: ca. 2 h
No. of participants: max. 25 persons
Price: € 7.00 per person + € 5.00 per bow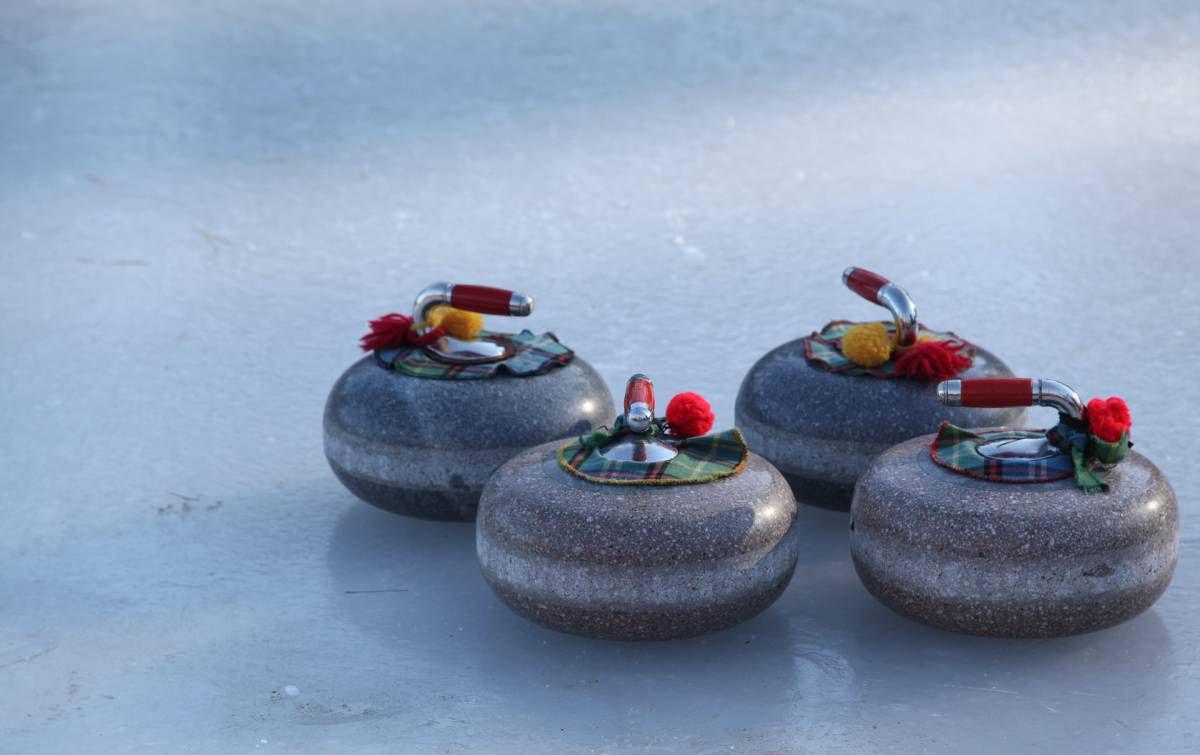 Bavarian curling on ice or asphalt
Visit the asphalt curling facility (1.5 km away) with flood lighting. Or try ice curling in the Steinmühle (approx. 2.5 km from the RelaxResort Kothmühle).
Duration: 2.5 h
No. of Participants: max. 60 persons
Price: € 7.00 per person
Excursions & activities
Activities in the out of doors are good for a team's motivation – for example, a golf event or an excursion to the Mostelleria to try a fine regional specialty. Or tennis, ping pong and ninepins at the RelaxResort Kothmühle.
MOST FIT at the RelaxResort Kothmühle
OCT Outdoor Events with an outdoor trainer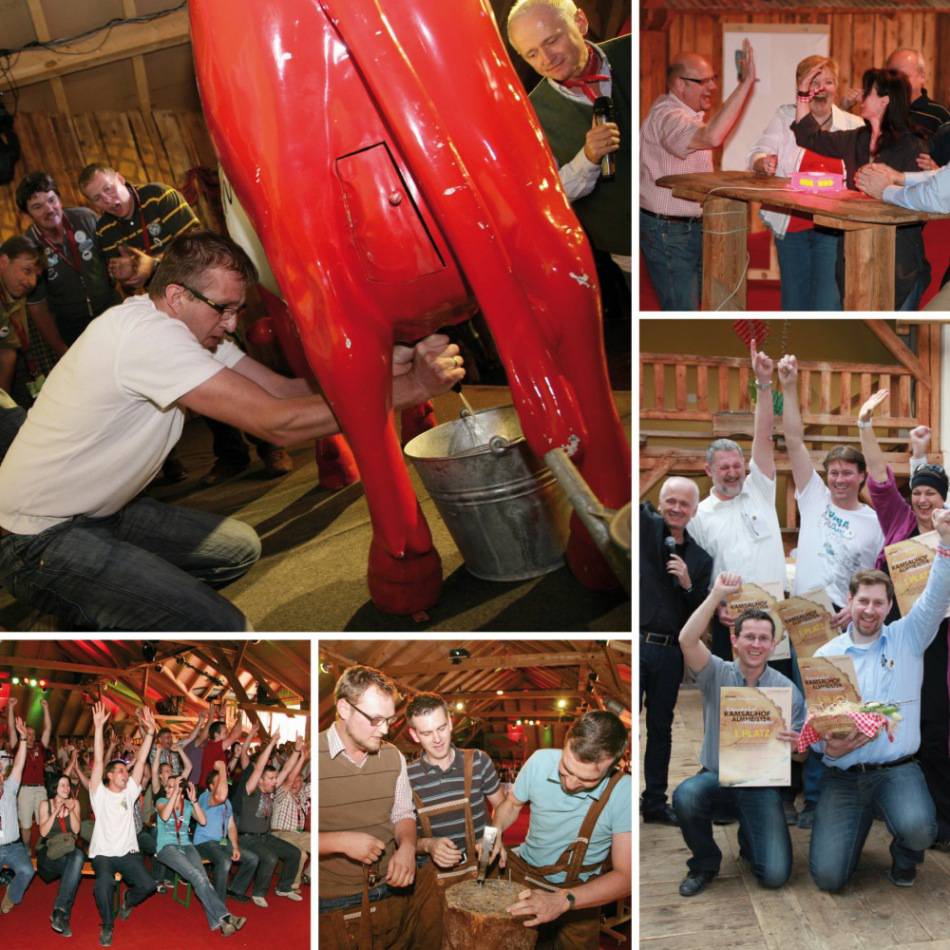 Fun Olympics
At the Fun Olympics there are many challenges to be met, but the fun and the shared experience are in the foreground. The destination is the path: It's about working together, being creative and having fun being involved in the team.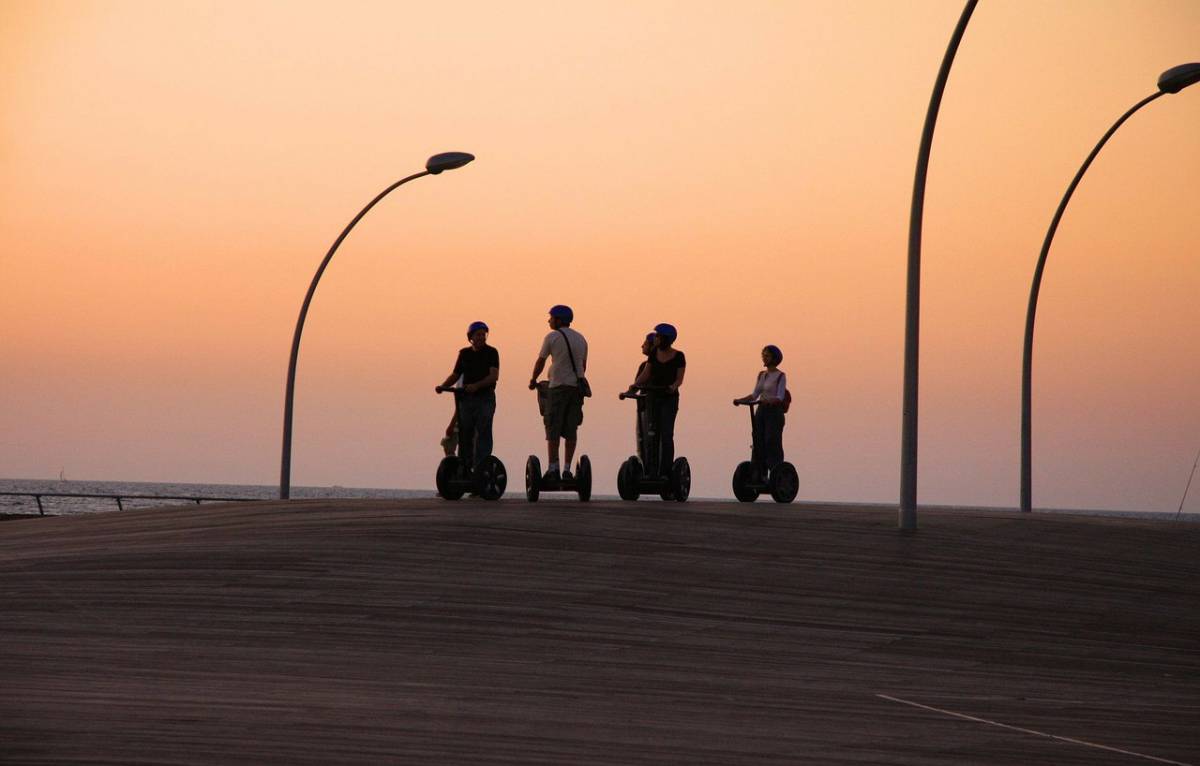 Segway tour through the region
Combine a ride on a Segway with sightseeing in the region. During this shared excursion you can discover the Mostviertel region surrounding the Kothmühle. After a short test phase the Segway will take you where you want to go. Have fun on a Segway tour in the region!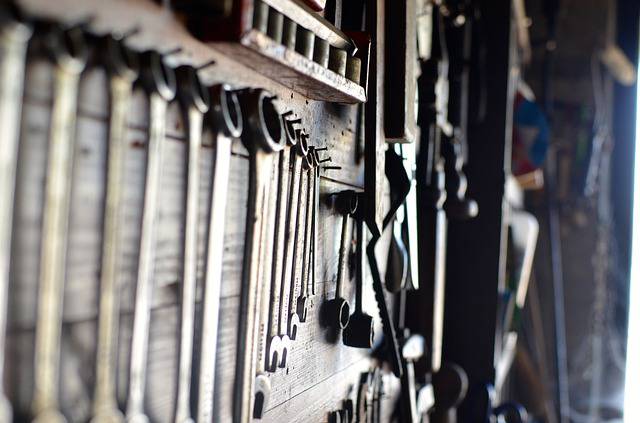 Automobile construction – Build your own soapbox cart
Your challenge: Use the available materials to build a soapbox with your team.  Further tasks will be: create a marketing concept and a commercial as well as a team flag (with finger paint) to represent your team and your company. At the end, your team takes part in a soapbox derby with your construction.

Price information and detail planning through OCT – Outdoor Cosulting Team.
OCT Outdoor Consulting Team
Erlfeld 18, 5441 Abtenau
Tel: +43 699 1301 2009
E-Mail: office@o-c-t.com