A spa holiday with RelaxGarden in Austria
The RelaxGarden at the Kothmühle for your spa holiday in Lower Austria.
A sensual realm. A garden to relax in. A biotope to swim in. 
Magical spots with roses. Aromatic herbs.
 A natural swimming lake & relaxation lounge chairs
Our RelaxGarden is a 20,000 m² natural paradise with magical spots of rest and relaxation. For a spa holiday in an oasis of tranquillity in Austria. For romantic moments & relaxing hours. Enter into our sensual realm ...
Dive into our idyllic natural bathing lake – it's 30 m long and 3 m deep. Enjoy life to the fullest while swimming. Let the sun pamper you while lounging in a relaxing chair.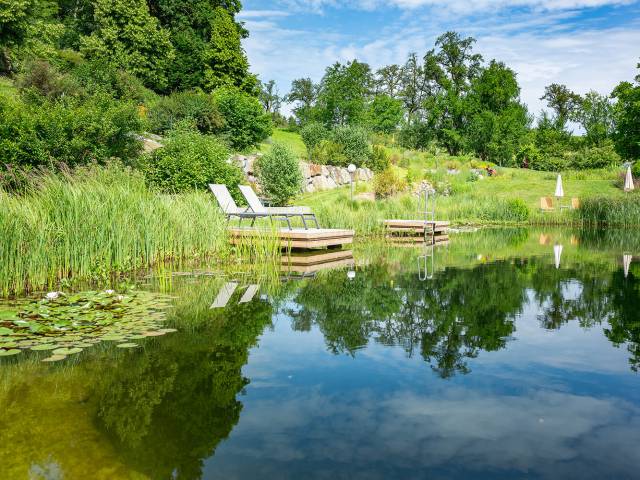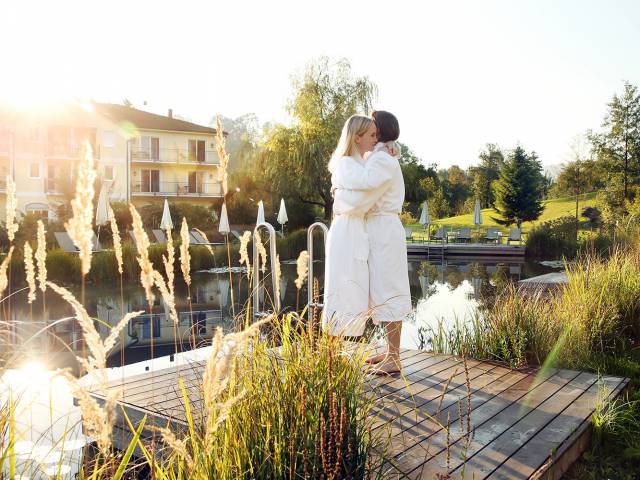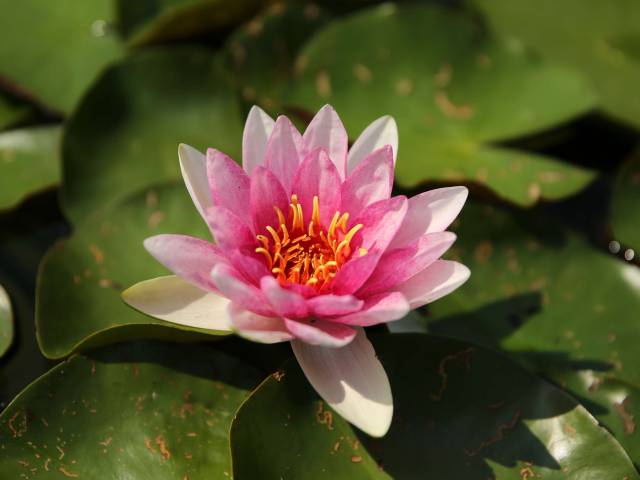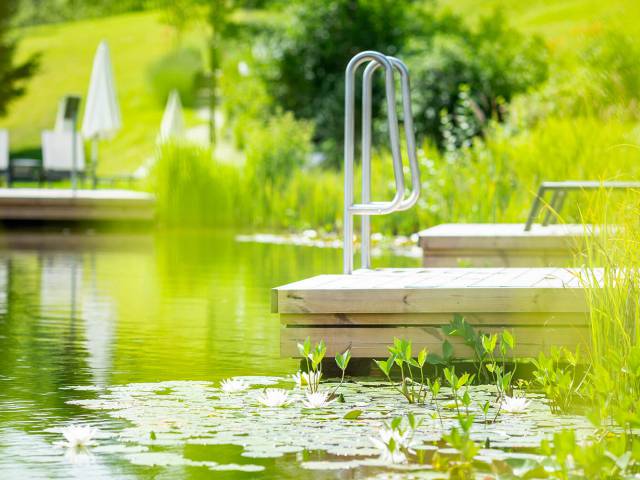 "There isn't just one paradise; there are many forms of paradise."
Prentice Mulford
The herb garden & open fireplace
Our herb garden is a wonderful world that always continues to amaze us. You can find wonderfully aromatic lavender that calms and is a mild disinfectant. Or lemon verbena to increase your appetite and mint, or lemon balm, which can ease muscle tension when applied externally.
And there's so much more to discover ... By the way, our cooks love to use the herbs and spices from our very own garden for their creations.
Right next to the herb garden we have an open fireplace for romantic fires that we turn into special visits.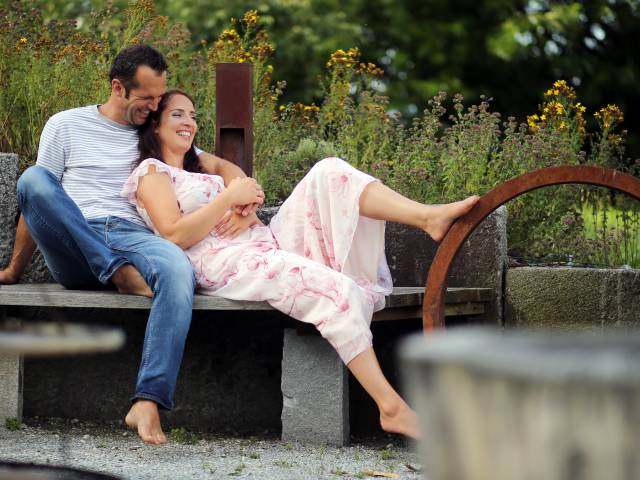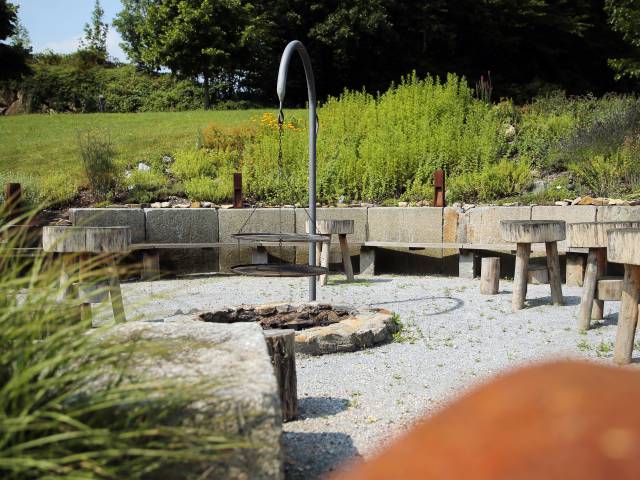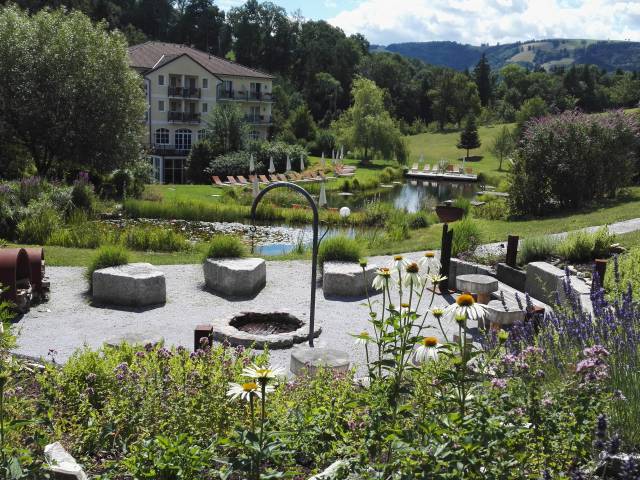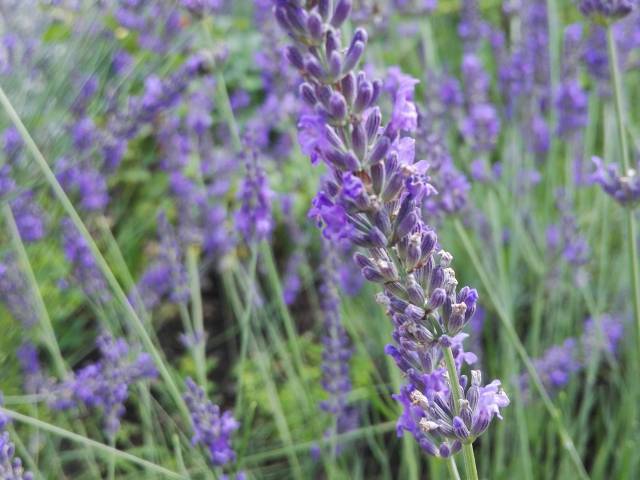 The pear swing
Simply feel free... swing into the day on the mighty pear tree and experience the soothing spa holiday feeling in the RelaxGarden at the Kothmühle in Neuhofen an der Ybbs. You can also cuddle on our pear swing because there's room for two.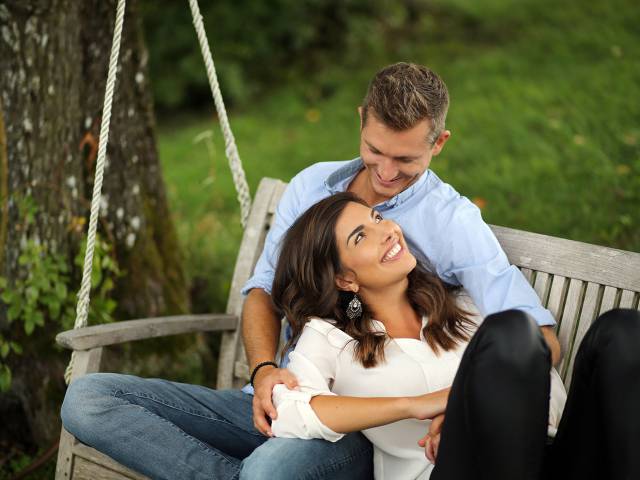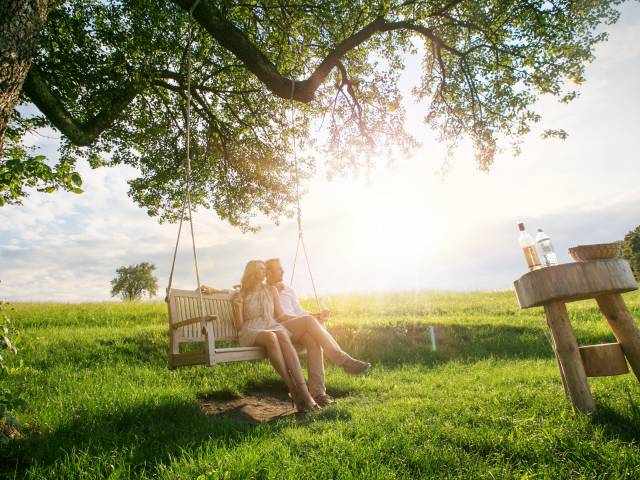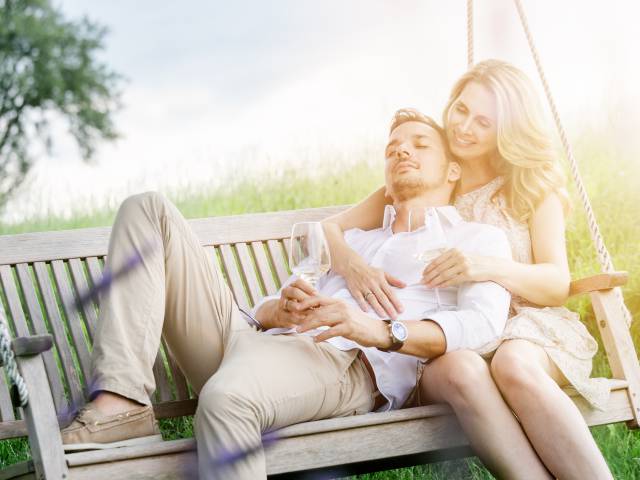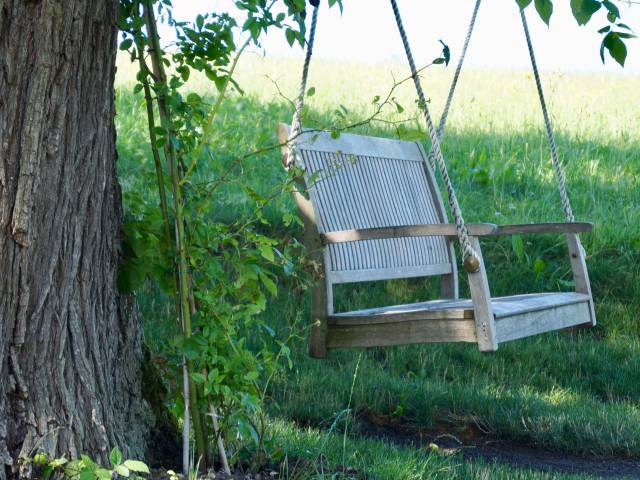 Kneipp water-treading basin
Feel the stones, feel the sand, feel fresh grass. Experience how nature relaxes body and soul in the RelaxGarden.
If you climb the steps next to the mill sauna, you will see the Kneipp path at the natural swimming pond.
Kneipping can be quite cool - in the truest sense of the word.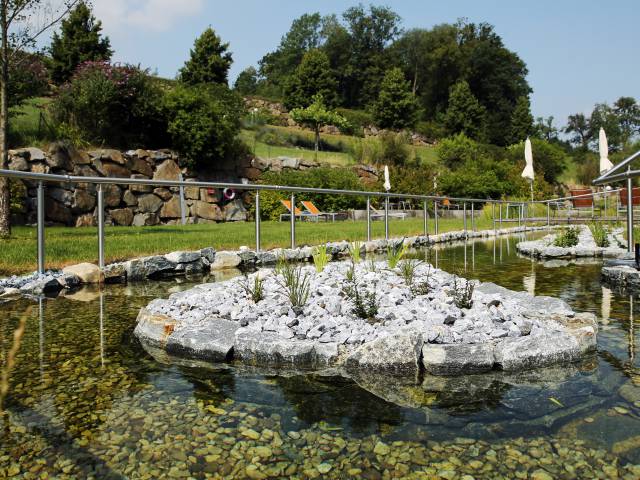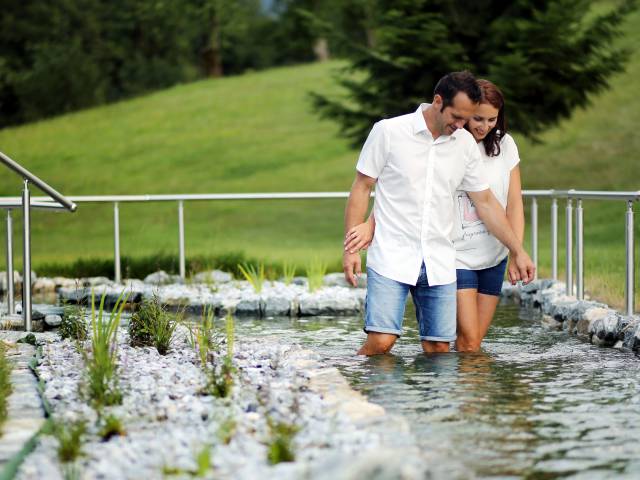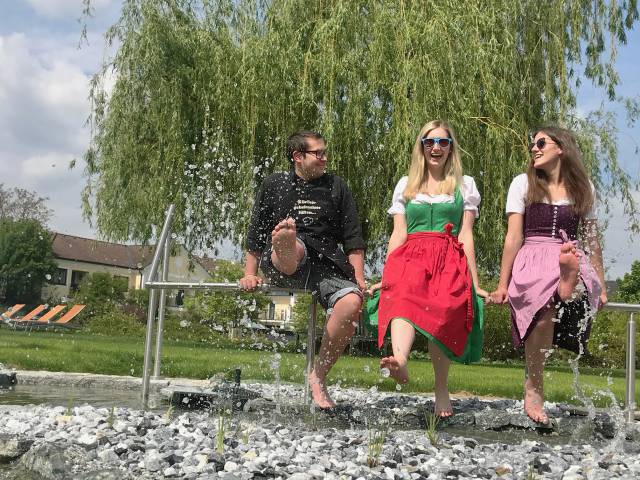 Walking path
A walking path leads by the proud pear trees. Delight in nature in the mornings, smile at the Mostviertel sky in the afternoons or take a romantic walk in the evenings. The paths in the RelaxGarden are lit until 11p.m.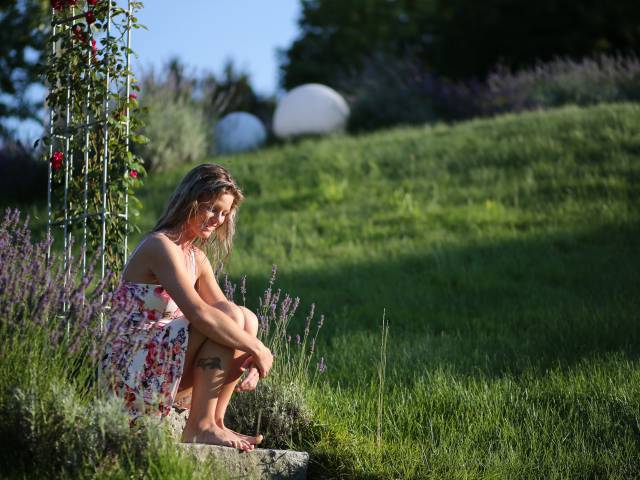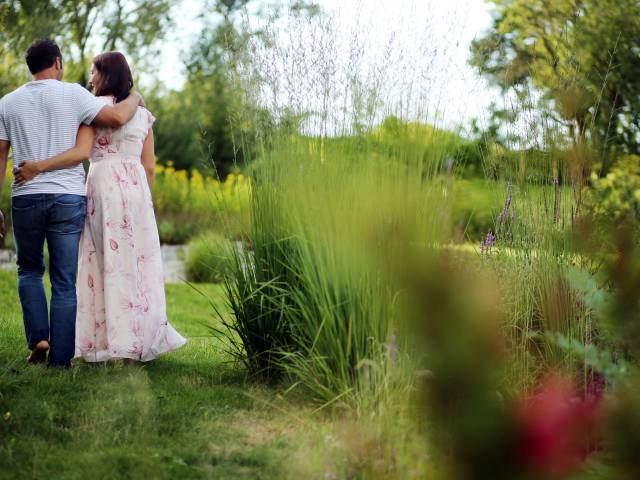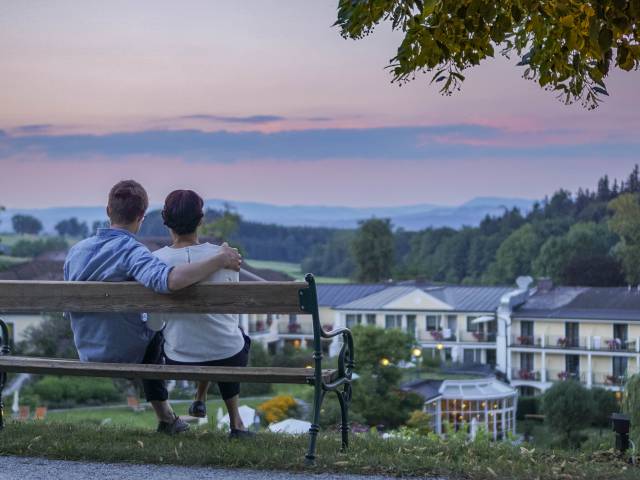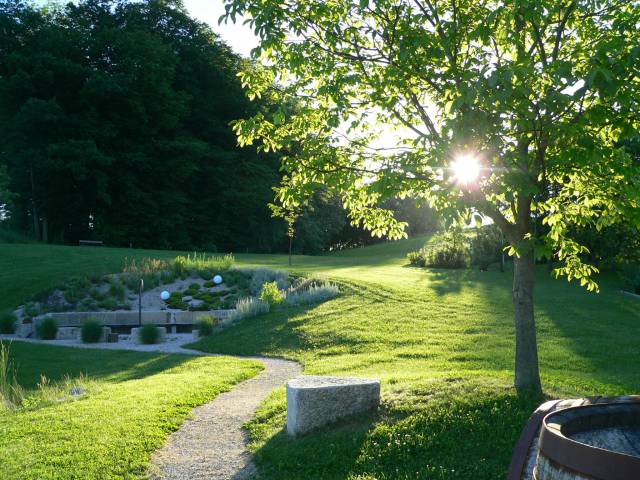 Our SweetGarden for "berry" real pleasure
Enjoy the fruits of our garden during the berry season ... Raspberries, currants, gooseberries, blackberries
and blueberries all grow in our fruit garden.  Yummy ... savour them fresh. And then relax in the RelaxLounge right in the midst of the sweet fruits.